The U.S. Department of Justice, Office of Justice Programs announced a list of more than 40 open solicitations for grants. The grants include funding for programs aimed at Internet crimes against children, rural law enforcement, corrections, courts, forensics and more.
Virginia Adds Competitive Grants Resources Info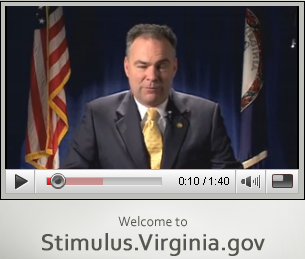 Virginia Gov. Timothy Kaine today announced the addition of competitive grants resources information to the commonwealth's stimulus site, and users may now sign up for economic recovery e-mail updates. According to a release from the Governor's Office, Virginia will receive about $4.8 billion through the ARRA, but only a limited amount of that money will be available for projects chosen by the state. However, additional federal stimulus funding is available through the ARRA competitive grant process.
Entities that submitted proposals to the original Stimulus.Virginia.Gov Web site in February are encouraged to stay current on the ARRA federal grants opportunities and apply for any appropriate grants as they become available. The Governor's Office recommended that those interested in researching or applying for a competitive grant register with the federal government as soon as possible to avoid delays in processing applications. More information on the federal grant application process is available through Grants.gov.