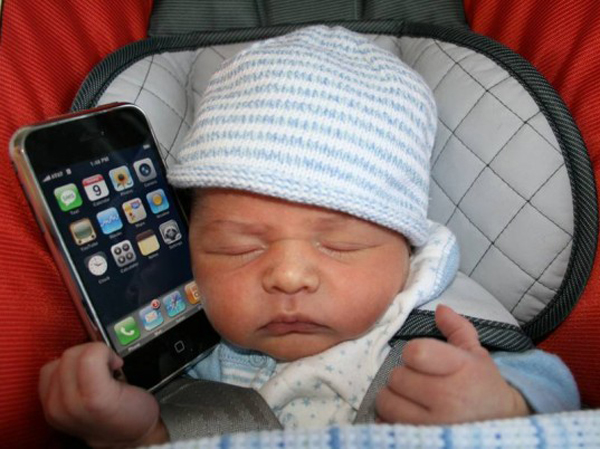 Friday, June 29th was the second and final day of the National Governors' Association sponsored meeting of chief information officers (CIOs), statewide interoperability coordinators (SWICs) and other government officials from 49 states and territories. We're discussing the States' role in building the new Nationwide Public Safety wireless Broadband Network (NPSBN). The First Responder Network Authority (FirstNet), an independent agency inside the federal government, will be responsible for the planning, procurement and spending up to $7 billion to create the network. But FirstNet won't be constituted until August, 2012. (Note: I blogged about the first day of this event in FirstNet: Cats and Dogs Living Together).
Friday we heard from Stacey Black of AT&T, Don Brittingham of Verizon and Rishi Bashkar of Motorola. Each of those companies have practical, on-the-ground, experience building these 4th generation, long-term-evolution (LTE) networks. And their advice: basically LTE is a "horse of a different color" from our traditional public safety voice land-mobile-radio (LMR) networks.
Here are some specifics they talked about based upon their experience:
The timing is urgent. AT&T, Verizon and Motorola all agreed that the core of FirstNet could be up and running in 12 months. But, because of Federal procurement laws, the requirement to allow States to review the plans, time to issue RFPs and a whole variety of other factors, it may be 5 to 7 years before the network carries traffic. In their words "that is a bad plan" – that timeframe is just too long to meet the need, which is urgent today. Yet just getting all the various governments and agencies to "sing from the same sheet of music" in support of FirstNet may take years - see my blog post from yesterday for more about that.
Users - that is public safety responders - will need to be judicious in their use of the network. If responders view a number of high speed video feeds while at an incident scene, the network at that scene could be brought to its knees. This fact also underscores the need for local management of the network – so that some human being closely affiliated with a city or a county can "tweak" the network during major incidents to make sure it does not become overloaded. Similarly, if 200 cops walk onto the street during shift change and all of them boot up their computers, the network in that small, concentrated, area will be overloaded and slow.
Stacey emphasized – and Don agreed – that the 4G LTE network will NOT replace the existing voice radio networks for the foreseeable future. The standards for public safety mission-critical voice over LTE don't exist. Public safety voice networks require individual radios (aka "cell phones") to talk to each other, without the radio traffic going through a tower. No commercial network anywhere in the world does that. Indeed, "push to talk", where a dispatcher or individual officer pushes a button on a radio and then talks to a whole precinct of cops or a whole battalion of firefighters – does not exist on LTE networks. Governments must continue to invest in upgrading and expanding their existing voice networks.
Don explicitly stated that success will depend upon several critical factors, including collaboration between FirstNet, States and industry. We all will need to work together. Next, there has to be a viable business plan. He offered a great example: Verizon does not try to build its network in every last square inch of the country. In many places Verizon will offer its spectrum and access to its nationwide network and core switches, to local carriers in return for their build out of the network within their footprint. FirstNet could do the same – offer access to its 700 MHz public safety spectrum to a private carrier in return for a joint build-out (wisely Congress specifically authorized this arrangement).
Verizon and AT&T also had testbeds – pilot locations such as Seattle and Boston and Baltimore – where they tested their LTE networks before rolling them out nationwide. Similarly, Rishi emphasized the need for testbeds for FirstNet.
Rishi reminded us that, while the Spectrum Act allocated $7 billion for this network, and only $2 billion immediately, the Federal government had $328 million more available today in BTOP (Broadband Technology Opportunity Program) grants to seven jurisdictions to build these networks. Those build-outs are on hold until FirstNet is created, but could serve as valuable testbeds for the larger network's construction.
Finally, everyone on the panel agreed that the "opt-in opt-out" decision for states is a red herring (and I apologize for all the animal analogies!). Even if a state "opts out" they are still commiting to build the network themselves inside their state. So essentially they've "opted in" to the nationwide interoperable network. My comment on that: the ultimate "opt out" decision is left up to each individual city and county government, police agency and fire district and electric/water utility. If the per-user price for FirstNet is too high, or if local agencies simply don't want to use FirstNet, they can "opt out" and either use a commercial service or build their own network (IF they can find spectrum).
All in all, great lessons from three partners who have "been there, done that, got the Tee Shirt" in constructing 4G wireless networks.
The question is - will FirstNet and its local, state and federal partners - heed those lessons?