Connecticut AG Proposes Limiting Craigslist
Connecticut Attorney General Richard Blumenthal -- citing the "Boston Craigslist murder case" -- on Wednesday proposed new measures to hinder prostitution and pornography on Craigslist, including eliminating photos in the "erotic services" and related sections of the popular site, and requiring credit card and telephone numbers from posters. "Craigslist has responsibly assisted law enforcement officials across the nation," said Blumenthal, "I am hopeful that Craigslist will continue its cooperative spirit."
Texas, Michigan Secure New Driver Licenses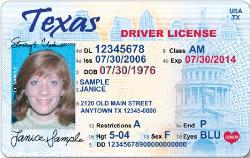 The Texas Department of Public Safety (DPS) this week announced a new driver license with enhanced security features. "The changes will give law enforcement improved resources for verifying the authenticity of Texas-issued driver licenses and identification cards, while combating counterfeiting, photo swapping, tampering and other types of fraud, " said DPS Director Col. Stanley E. Clark.
Michigan Secretary of State Terri Lynn Land announced on Tuesday that the state's drivers could begin applying for the new enhanced driver's license (EDL). The new licenses meet federal document requirements for border crossing that go into effect June 1, said Land. "The enhanced driver's license promotes the smooth flow of trade and tourism between our state and Canada and aids law enforcement in its efforts to make our borders more secure," Land said. "This is the common-sense solution we have been working for years to achieve for the people of Michigan."
Louisiana Governor Appoints Broadband Council Members
Louisiana Gov. Bobby Jindal on Thursday announced new private-sector appointments to the Broadband Advisory Council, an entity within the Governor's Office of Rural Development that serves to develop and implement a plan to increase broadband access and usage throughout the state. The appointees are Greg Elmore, the corporate Internet manager for Communications Corporation of America; Bill Oliver, president of AT&T, Louisiana; and Jacqui Vines, vice president and general manager of Cox Communications, Louisiana.
Jonah Frohlich Appointed California Deputy Secretary of Health IT