Mississippi Digital Government Summit 2012 Overview

For speaker contact information click on Speakers link and locate speaker profile.

For speaker presentations (where available), click on Agenda link and locate session.
Keynote Speakers
Tim Gard
Author, Speaker Hall of Fame member
Tim Gard is an internationally recognized authority on stress reduction and conflict resolution. A highly sought-after speaker, Tim's travels have ranged from Bangkok to Boston, from Singapore to Sioux City, and Texas to Tasmania. He has won numerous awards, including his recent induction into the Speakers Hall of Fame - a prestigious honor that has been awarded to less than two hundred people worldwide. Tim's life experiences are both extensive and varied. He was raised in an Air Force family and "rebelled" by serving as a Navy man. Following his wartime service, Tim was employed in various capacities in County, State and Federal government. He became an expert fraud investigator and this work led him to extensively study human behavior, the art of persuasion, and various methods for resolving difficult situations. He quickly learned that humor is an indispensable tool in human relations. He now devotes himself to teaching these skills to others so that their interactions and life experiences can be expanded, maximized, and, most important of all, fun!
Sessions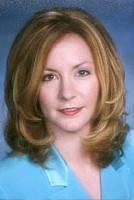 Cathilea Robinett
Executive Vice President,e.Republic
Cathilea Robinett is Executive Vice President of e.Republic, the Center for Digital Government and Education's parent company, where she regularly consults on editorial direction of its magazines (Government Technology, Public CIO, Emergency Management and GOVERNING) and the major themes of its annual conferences held across the country.

Robinett is a frequent speaker for worldwide government and education organizations, including Harvard University, the United Nations, the State Legislative Leaders' Foundation, the National Conference of State Legislatures, the Council of State Governments, the World Congress on Information Technology and many more. She is quoted frequently in the press with articles appearing in USA Today, the Washington Post, the Boston Globe, Forbes magazine and many more. She is also the 2007 recipient of the National Association of State Chief Information Officers (NASCIO) National Technology Champion Award in recognition of her outstanding contributions to advance public sector information technology initiatives.

For nearly twenty years she has served as a thought leader and adviser to public and private sector professionals, and has worked extensively with both sectors in helping them develop sound and successful strategies in the state and local and education markets.
Sessions