Photo courtesy of Social Bicycle System
One of the main elements of a successful bicycle share program is the infrastructure to house the transportation. For New York City resident and founder of Social Bicycle System (SoBi) Ryan Rzepecki, eliminating that aspect through wireless technology may be the key to revolutionizing how cities, colleges and corporate campuses run social bicycle share programs.
Traditionally bicycle sharing programs require some type of hub or docking station to pick up and drop the bicycle off. But for those short on time who don't want to go out of their way and just want to hop on a bike and go, Rzepecki said, they should be able to do so using today's technology. And he's attempting to meet that need -- wirelessly.
"I looked at [other share systems] and said, 'I don't like how that's being done,'" Rzepecki said. "With today's technology, you should be able to do it in a different way."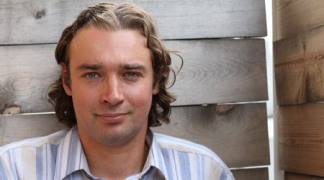 Photo: Ryan Rzepecki, founder, Social Bicycle System/Photo courtesy of Social Bicycle System
Different is just what Rzepecki's going for. Set to launch on a small, pilot scale this fall, Rzepecki created SoBi , a wireless system that tracks, finds and unlocks bicycles using a smartphone app. If successful, it will be "the first public bike share system with the authorization, tracking and security systems attached to the bicycle itself," his website states.
View Full Story