To visit the offices of Philadelphia CIO Allan Frank requires a shift from the old to the new. The cab ride from Philadelphia's 30th Street train station takes you down Market Street, past the ornate 19th-century City Hall, to a modern high-rise office tower a few blocks away, where many of the city's major departments are housed.

On the ground floor are display cases that hold images and artifacts from the city's first infrastructure: its elaborate streetcar system that moved Philadelphians around the city (and still does). On the 18th floor is the headquarters for the city's 21st-century infrastructure, where you find Frank and his staff who oversee the city's IT operations.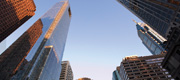 Inside Frank's office is the clutter of a man bristling with ideas and energy. Despite its nice size, there's barely room for two people to sit. Boxes, computers and papers are everywhere. You could say there's a touch of chaos to where the city's top IT leader works, but that wouldn't offend Frank, who's a believer in the theory that the fluttering of a butterfly's wings in Asia can trigger the winds that eventually lead to a cyclone a hemisphere away.

Appointed CIO by Mayor Michael Nutter in July 2008, Frank has spent most of his career in the private sector. He brings a 35-year blend of technology and business leadership to the City of Brotherly Love. His resumé is impressive: co-founder of a publicly traded consulting and research company; senior partner in a global professional services firm; a recognized expert in information system delivery; and years of experience setting strategy, implementing core business processes and product development.

But as Frank admits, something was missing from his extensive career until Nutter invited him into the public sector. The timing was right, Frank explained. "You have to have the right alignment, the right people, the right will to change. I was so impressed with the quality of Mayor Nutter's team. More importantly, I just sensed, like an entrepreneur, that this was the right thing to do even though it meant a huge cut in pay for me."


$100 Million Investment
Unlike some private-sector CIOs who parachute in to fix a public-sector IT mess, Frank said he's here for the complex challenges of a modern urban city. "I told the mayor I wanted to make an impact on the public sector," Frank said. "I want to create a vision of what I call 'Digital Philadelphia.'"

This is where Frank's interest in chaos theory comes into play. From the window of his office he looks out over a city that has undergone a vast transformation - from major manufacturing center to an economy based heavily on medicine, education and media (think: Comcast). Overlaying the economy are the issues of a modern American city struggling with education, public safety and poor neighborhoods.

"When I look up Broad Street and think of all our issues, I see them as interconnected," he said. "I find that profoundly exciting because our information technology ecosystem is in the fabric of everything. And if you start to pool together all the assets of the region, you can start to see the dream of Digital Philadelphia."

Frank is in constant motion as he lays out his vision of how the city's IT assets can interconnect with the economy and education, and help underprivileged children achieve a more positive outcome in life. He sketches out the connections on a whiteboard and pulls documents to support his view. But mostly, he talks excitedly about the possibilities of weaving together IT, broadband, social networking and more.

Frank's goal is to invest $100 million over the next four or five years to upgrade and add new technology to city government. The imperative to invest is strong and now is the time to do it, he insists. "There's a recognition of the value of technology in terms of high-performance government. As one City Council member put it, Philadelphia has strategically underinvested [in IT] for the last 12 years."

Ironically, underspending on IT may have done the city a favor, according to Frank. "The good news about [our IT situation] is that we didn't pour the concrete we should have poured; we didn't make investments in IT now considered out of date."

One goal is to gather the vast amounts of data collected by the city and use it to measure outcomes, and eventually drive a new kind of behavior in the workplace. For instance, Frank sees the city's 311 hotline as a transformational tool that will allow the city to move from functioning as a "service request operation" that responds to incoming complaints and queries, toward a more proactive work-order management operation that anticipates customer service needs in a timelier fashion.

This has already begun with PhillyStat, the name for the regular meetings between the mayor and department heads to discuss performance measures (some of which are taken from data captured by the 311 hotline) that show whether actual outcomes match what's expected of specific services like public safety, sanitation and so on.

Another goal is to harness the social-networking trend that's now rippling through the private and public sector. "We are putting social networking and collaboration right at the core, not as an add-on to what we do in government," Frank said. "We are dealing with breaking down barriers inside and then outside of Philadelphia's government to create a shared-content infrastructure."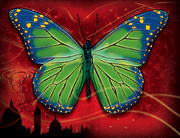 Horizontal IT Communities

But Philadelphia's IT operations must first be overhauled, streamlined and updated if Frank and Nutter are going to have any chance of creating a successful digital city. Like so many public-sector institutions, Philadelphia is paying the price for having too many siloed IT systems supporting dozens of different city agencies. Scarce tax dollars are drained away running redundant and underutilized servers. Too many network administrators are working inefficiently because there has been no enterprise approach to using their talents.

Frank's goal of spending $100 million on IT will be financed entirely by cost savings, he explained. Costs must be driven out of the current IT operations before investments take place. There simply isn't new money available to fund the kind of transformative initiatives Frank envisions.

The biggest piece of low-hanging fruit, in terms of cost savings is consolidation, of course. "We are consolidating IT in a very careful way, but it will drive down costs immediately," Frank explained. With almost 750 servers in nearly 20 data centers, Frank figures he can wring major efficiencies out of the status quo. Some of the so-called data centers reside in departments with as few as five servers, but have their own IT staff, including a server administrator. "In a best-practice scenario, I should be able to manage 100 servers with just one guy," he said.

In addition, Frank wants to ramp up the use of virtualization, which will let the city get more use out of the servers it keeps and run multiple applications from different departments. The days are over when each city department needs to have its own servers housed in its own building. The same goes for systems and skills that are of value throughout the government enterprise.

Frank talks about redefining IT job classifications that they fit the needs of 21st- century computing, and about developing what he calls horizontal computing communities for document management, mapping, software development, database and information management, and project management.

But unlike other private-sector executives who step into the public-sector arena - those expecting to deliver an IT revolution through the leadership skills they learned in the hard-charging, competitive world of the private sector - Frank recognizes that much of the change he envisions must take place around consensus and "collegial decision-making," as he calls it. He repeatedly used the word "fascinating" as he talked about the various stakeholders that must be engaged - including the all-important unions - if Digital Philadelphia is to rise above the city's first infrastructure of iconic brick-and-stone buildings and streetcars.

Just when you start to question whether Frank understands all the challenges he faces in reaching his goals, he pauses, smiles and says, "I'm crazy enough to believe what I'm saying." Whether that belief is enough to carry him through all the important work ahead remains to be seen. But maybe he's crazy enough to stick it out and make a go of it.