New York to Expand Broadband Internet to All Citizens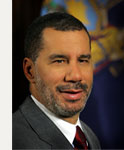 Photo: New York Gov. David A. Paterson: "We cannot afford to leave any part of the state without a modern, high-speed connection to the Web."
New York Gov. David A. Paterson, along with his newly assembled Broadband Development and Deployment Council, plans to make broadband Internet available to all New Yorkers. With $7.2 billion from the American Recovery and Reinvestment Act to help fund this project, Paterson hopes to close the digital divide and in turn expand the digital literacy of the state's work force, which will promote economic growth.
Source: Legislativegazette.com
Transparent Government Data Leads to Creative Applications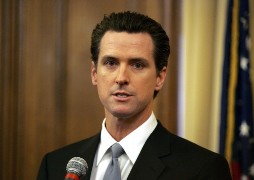 Photo: San Francisco Mayor Gavin Newsom promotes transparent government data.
As more government data becomes available to the public, citizens and programmers are taking a creative approach to utilizing that data in ways that their government might not have even considered. Citizens can create maps, mobile applications and Web sites from aggregate data and turn them into very accessible tools for the public. More transparent data paired with open source tools may help change the way citizens and government interact.
Source: NYtimes.com
Unemployed Californians Hope for Benefits Before Christmas
With the unemployment rate in California still in the double digits, benefits for those without jobs are running out. Extending the benefits is a matter of updating computer programs which are now about 25 to 30 years old. The Employment Development Department has used $60 million of federal stimulus money and is working to fix the problem by the week of Dec. 14.
Source: MSNBC.com