Photo: Dustin Haisler, CIO, Manor, Texas
Small Texas City Launches R&D Lab
Manor, Texas, CIO Dustin Haisler has launched Manor Labs, a research and development division for the city. Citizens' ideas are collected for different city departments, such as fire and police. This digital commons is being launched in conjunction with Peace Dot, a Stanford University Initiative. Haisler was named by Government Technology as one of 25 Doers, Dreamers and Drivers in state and local IT for 2009.
Source: Cloudave.com
Virginia CIO George Coulter Speaks on Outsourcing Troubles
In one of his first public interviews, Virginia CIO George Coulter says the state's troubled $2 billion IT outsourcing contract with Northrop Grumman has brought "tremendous benefits" to the state, and that a team-based management approach will help get the project back on track.
Source: SearchCIO.com
Former New Orleans Technology Chief Loses $16 Million Civil Judgment to Crime-Camera Vendors
Former New Orleans CIO Greg Meffert, Dell Inc. and "firms owned by a city vendor" must pay crime-camera vendors more than $16 million because of unfair competition, a jury decided Monday, Nov. 2. The plaintiffs were Southern Electronics and Active Solutions.
Source: New Orleans Times-Picayune
Vermont Chooses TPI as IT Adviser
Vermont has selected advisory firm TPI to "perform an independent assessment of the use of desktop, infrastructure and networking technologies in all state agencies and independent departments. Comparing internal costs and performance with data from the public and private sectors, TPI will identify options based on current best practices for reducing costs, improving service delivery and enhancing data security and IT governance."
TPI also advises Washington state, Indiana, Georgia and Houston.
Source: Reuters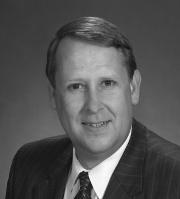 Photo: Iowa CIO John Gillispie
States Spending Hundreds of Work Hours to Make Stimulus Data Public
Transparency isn't free. States are spending hundreds of hours to make data from the stimulus publicly available. For example, Iowa CIO John Gillispie told Computerworld he estimates the state spent 800 man-hours to do so.
Source: Computerworld