Does the following scenario sound familiar? An IT vendor quotes a low price to an agency official for a technology solution. The official buys the product and then gets around to informing the IT staff, expecting that they will be delighted to deploy it. Later, this nontechnical official is stunned to learn that the vendor's price quote didn't reflect the actual cost of owning and operating what was purchased. Consequently the IT staff lacks the time, funds and workers for such an implementation. The IT department instantly is seen as hindering progress, while the official whose purchase caused the problem is seen as a victim.
Denver's consolidated city and county government struggled for years with this kind of problem until its Technology Services (TS) department created a process for helping agencies and the executives who oversee them understand the true cost and usefulness of technology purchases before they pull out their government-issued credit cards. TS assigns "account managers" to develop relationships with agencies so that the two entities understand each other's needs. TS and the city and county's joint budget office then coach agencies on purchase requests, which go before the IT Investment Council (ITIC) before the purchase can occur.
Molly Rauzi, CIO of Denver, said mutual understanding between IT and nontechnology officials flourished after this arrangement was established in 2007. Rogue purchases are in decline, and the blame game is far less common. Here's how Denver's process functions.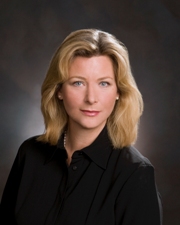 ---
Photo: Molly Rauzi, CIO, Denver. Photo courtesy of Molly Rauzi.
---
Sucking Them Out of Their Vacuum
A primary cause of rogue IT purchasing is ignorance of how those purchases affect the IT support that's consequently available to other departments, according to Rauzi. TS illuminated this reality by forming ITIC, an IT decision-making body with representatives from each agency. In the past, Rauzi was stuck prioritizing projects herself, resulting in most agencies feeling disenfranchised. Once agency representatives took seats on ITIC, they saw firsthand how well their requests aligned with Denver's overarching goals and technology infrastructure. This helped when the council rejected a purchase request for which an agency had already secured its own grant money.
"People would come through and say, 'I already have money, why do I have to go through a justification process?'" Rauzi said. "The answer was we wanted to make sure we were doing things that met the city's strategy, not just things we had money to do."
By allowing agencies to drive decisions with consequences for that overarching strategy, Rauzi said officials make stronger efforts to solve their problems without additional purchases.
"While they're in that council, they're hearing the struggles of other agencies and it gives more empathy across the board," she said. "They feel more part of a team, and sometimes they have ideas to help [another] agency with a solution, which has been great."
The council's members also show more willingness to sacrifice, according to Edward Scholz, Denver's budget and management director, who sits on ITIC. "We had the human resources director actually pull one of his requests out because he recognized that other things were more important," he said.
Before a project reaches ITIC, it must be endorsed by an executive-level official in the agency requesting it. Oftentimes, an executive will do the dirty work of rejection for ITIC. "Some of them still aren't happy," Scholz added, "but at least they know that we have an objective process."
Exposing Hidden Costs Upfront
Making nontechnical agency officials less vulnerable to misleading sales pitches required a process for establishing the true cost of technology proposals.