Photo: Daniel Chan, CIO, New York State's Office of Temporary and Disability Assistance/Photo by Michael Okoniewski.
Two Government Technology bloggers - Seattle CIO Bill Schrier and Michigan CTO Dan Lohrmann - were among 15 public-sector IT leaders named Monday, Dec. 7, to Computerworld magazine's Premier 100 IT Leaders list for 2010.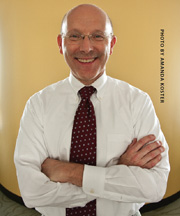 Seattle CIO Bill Schrier/Photo by Amanda Koster
Also making the annual list were five former winners of Government Technology's top 25 Doers, Dreamers and Drivers from public-sector IT: Schrier; Lohrmann; New York City CIO Paul Cosgrave; Los Angeles World Airports CIO Dominic Nessi; and Roanoke, Va., technology director Roy Mentkow.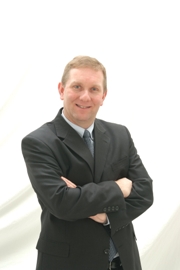 Michigan CTO Dan Lohrmann/Photo courtesy of Dan Lohrmann
Lohrmann writes Govtech.com's Lohrmann on Infrastructure blog. Schrier writes the Notes from a City CIO blog for Digital Communities, a sister magazine and Web site of Government Technology.
Other public-sector leaders recognized by Computerworld include:
David W. Taylor, CIO of Florida
Phyllis Koch, director of IT services and geographical information systems, Boynton Beach, Fla.
Deborah Lindell, CIO of the Delaware Department of Correction
Robert Beach, IT services director of Seminole County, Fla.
Daniel Chan, CIO of New York State's Office of Temporary and Disability Assistance
Lawrence Di Gioia, information services director of Altamonte Springs, Fla.
John Garing, director for strategic planning and information, Defense Information Systems Agency
James Pepin, CTO of Clemson University
Dennis Reiman, associate vice president of strategic and emerging technology, and CTO of Florida State College at Jacksonville
Jinx Walton, director of computing services and systems development for Pitt University