among the commissioners," Bherwani said. It also changes behavior by elevating trust between the business units that have so much at stake in the project, and the IT team that's driving the change through technology.
The other key factor was quantifying the project's value as a return on investment. Bherwani said this allowed the commissioners to see that their investments, while carrying certain risks, did generate a return. It was a value that could be measured in concrete terms, either as a societal benefit or an operational efficiency. Together, the risk-and-return equation has given the commissioners an incentive to continue investing as the project progresses.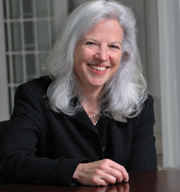 Quick Wins
Quick wins are imperative to HHS-Connect's momentum because it's so big, involves so many players, and is spread over several years of design and implementation. In August 2008, HHS-Connect launched an online application for school meals, involving the city's Department of Education and ACCESS NYC, a Web site where residents can check federal benefits eligibility.
In December 2008, HHS-Connect launched a portal called Worker Connect that gave a limited number of caseworkers access to client information -- basic demographics; a financial snapshot; address; employment history; as well as existing and historical information about a client's enrollment in food stamps, Medicaid and the Temporary Assistance for Needy Families (TANF) program. The portal will expand to include more data sources and will be available to thousands of caseworkers by early 2010.
Most important of all so far, HHS-Connect has built a common client index (CCI), which is a master registry of client links, initially, across several HHS programs: Medicaid/TANF, child care/HeadStart, homeless services, food stamps, housing and the aging. The CCI uses defined rules to match client records from different systems based on demographic data. Eventually the CCI will be bolstered by a federated document management solution that will use the agencies' underlying image repositories, containing millions of unstructured data.
These are foundation pieces for what will form the crown jewel of HHS-Connect: an enterprise case management system that will provide caseworkers with a client-centric, holistic view of a person's circumstances.
It also will help people like Nechama Stolzenberg, an administrator with the Yeled V'Yalda Early Childhood Center in Brooklyn -- one of the many small, nonprofit agencies that dispense social services to needy families. Stolzenberg administers the government-funded nutrition program for women, infants and children. With more than 7,000 participants at Yeled V'Yalda, coping with the caseload is a daily struggle. Not having access to every client's full case history just adds to the uncertainty of whether caseworkers are exhausting possibilities.
Stolzenberg said an integrated case management system will help transform how she helps her clients. Already, she's seeing some of the results, as visitors can use terminals in the center to log on to ACCESS NYC and check their eligibility for benefits in a private and dignified manner, she said.
Best Practice Model
Even though HHS-Connect is a work in progress, others are already hailing it as a best practice and model for other health and human services agencies in the public sector. John Teeter, deputy CIO of the U.S. Department of Health and Human Services, called HHS-Connect "a great initiative that starts with a foundation of best practice for data standards and data exchange."
Teeter also is a member of the National Information Exchange Model, a forum founded by the U.S. Department of Justice and the Department of Homeland Security to develop and support information exchange standards among government agencies. While originally focusing on the exchange of judicial data in standardized formats, Teeter said the HHS has joined to support best practices in its field.