With billions of stimulus dollars heading for state coffers, CIOs are urging the federal government to loosen funding rules they say promote poor IT system design and inefficient use of precious funds.

Shortly after last November's election, representatives from the National Association of State Chief Information Officers (NASCIO) met with President Barack Obama's transition team about modifying rules for spending money given to states for operating federal health care, transportation, social services and public safety programs. NASCIO contends that cost-allocation guidelines and technology requirements tied to these funds often clash with state data-sharing and ecnterprise architecture initiatives.

"Those were good rules 20 years ago because they made sense in a highly distributed computing environment. But today, they perpetuate silos," said NASCIO President Gopal Khanna, the CIO of Minnesota. "As new funding comes in and IT spending is being planned at the state and local level, my hope is that the federal government would be aware of the reality and not perpetuate the silos. It defeats the whole purpose of enterprise architecture."
Big Bucks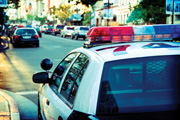 Before passage of the stimulus package, NASCIO projected that the U.S. government would give states more than $300 billion in 2009 to administer and deliver federal programs. A big chunk of that money will go toward computer hardware and software that's purchased and maintained by state agencies. But state CIOs say federal accounting rules and restrictions on commingling funds for one program with those for another lead to stand-alone information systems that can't communicate with one another - even when the systems are used to deliver closely related programs. Furthermore, inconsistent technology requirements built into federal programs frustrate state efforts to create shared services and enterprise IT structures.

With the prospect of even more billions flowing into state governments thanks to the stimulus bill, overhauling federal funding rules takes on even greater urgency, Khanna said.

"It is one of the areas that has caused a lot of waste in government. From a purely business perspective on behalf of the citizens, it makes sense to leverage the money to do more," he said. "When you have duplicate architectures created at the state level, money is being wasted. Second, when you construct different architectures and islands of optimization, they are counterintuitive to this whole idea of interoperability."
Few Immediate Changes

But big changes may not come as fast as state CIOs would like. NASCIO Executive Director Doug Robinson said major reforms won't happen during the initial round of stimulus activity because changing the rules now would slow the flow of stimulus dollars into the nation's staggering economy.

"Significant changes are unlikely at this point because of the speed at which this is moving," Robinson said shortly after attending a March 12 stimulus implementation conference hosted by Vice President Joe Biden. "The formula grant funding - and some of the other grants - is being channeled through the existing programs, so they don't have to create a lot of new funding channels."

At press time, states already were receiving billions of dollars in formula grants for health and human services, education and transportation. But officials were waiting for the federal Office of Management and Budget (OMB) to issue rules for competitive grants, as well as for tracking and reporting how stimulus money is spent. Robinson said the OMB could start to address the funding-restriction problem by encouraging stimulus fund recipients to coordinate with their state CIO when using the money for technology upgrades.

The long-term outlook for funding reform is more encouraging.
The Obama administration has asked NASCIO and others to provide ideas for improving the process, Robinson said. "We're going to have to get through this first phase of recovery first, but I think they are at least open to hearing our concerns about cost-allocation rules and other federal regulations that either discourage or present a clear barrier to consolidation and further shared services at the state level."

Billions of dollars in stimulus spending could ultimately ratchet up pressure for funding changes, Robinson added, by bringing more attention to the issue.

"The magnitude of dealing with the recovery funds will clearly demonstrate the challenges in terms of achieving an enterprise view, because right now these dollars are going to flow to programmatic lines of business, and there's going to have to be some horizontal coordination," he said.
Federal CIO Influence

State and local CIOs may have an ally in newly appointed federal CIO Vivek Kundra. Before his appointment to the new federal government post in March, Kundra was chief technology officer of Washington, D.C., where he dealt with federal funding rules firsthand.

Khanna said the federal CIO appointment is encouraging.

"Certainly Vivek brings an enormous amount of understanding and knowledge about the barriers in the current flow of federal funds to state governments," Khanna said. "So he's in a unique position to bring that understanding to OMB and to this policy conversation. Even though the federal CIO position is focused on the federal agenda, I think his understanding will be of enormous value to the country."
Clouds in the Forecast

Changes also could be driven by IT upgrades implemented by federal agencies, according to Dan Chenok, who led the Obama transition team's subcommittee on technology, innovation and government. Speaking in March at the Center for Digital Government's Beyond the Beltway Conference, Chenok said the administration is interested in using new technologies that could reshape its relationships with states and localities.

"During the transition, we talked about modernizing the federal environment in ways that will necessarily involve state government because the delivery of so many federal programs ... involves federal agencies sending money down to the states and then the states in turn working with local governments," said Chenok, who is senior vice president of Pragmatics, a Virginia-based software engineering and systems integration company. "So imagine a federal cloud that takes advantage of this to deliver Medicaid, transportation services or employment services. That type of a cloud would absolutely have to interface with state computing environments in new, interesting and exciting ways."

He noted the federal government already has signed a contract to move its usa.gov Web portal to a cloud computing platform, signaling a strong commitment to the concept. Chenok added that the Obama administration was looking for successful models in state and local government that use cloud computing, data integration and other technologies to improve government performance.