The smartphone is rapidly catching up with the mobile phone in terms of ubiquity and exceeding it in ability. Users of both types of devices can, of course, make calls, but add e-mail, Internet access, software applications, data storage - even specialized operating systems - and a smartphone becomes a mobile computer.
According to analysts at IT research firm Gartner, vendors - including Nokia, Apple, Research in Motion and Fujitsu - shipped 32.2 million smartphones worldwide in the second quarter of 2008 and 36.5 million in the third. Second quarter shipments to North America were up almost 79 percent, making this the fastest-growing region for smartphone adoption.
Smartphones enable public-sector employers to provide workers with the tools to talk to one another and access e-mail, the Internet or other server-supported applications while in the field.
"It's something that people are seeing more and more as a necessary way to do business and a way to conduct government than as your corporate perk or something that high-paid executives have. It's becoming less and less expensive, and people are starting to realize the benefit in government, not just in corporations," said Chris Andrews, a mobile wireless specialist at CDW-G who works with state and local government customers. "With network speeds [and] bandwidth going up, we're on the verge of really duplicating a desktop computing experience in the mobile space."
Andrews and his colleague Josh Mulloy, a mobile wireless specialist who works with federal government customers, have seen mobile solutions become more prominent in government as departments recognize the value of smartphones, cell phones and other wireless devices. According to Mulloy, notebooks have become almost standard technologies in the public sector, and smartphones are going in the same direction.
Smartphones in Action
The Hawaii County Police Department is preparing to deploy BlackBerrys with officers to gather real-time information with BIO-key's PocketCop software, which runs queries for information from motor vehicle and criminal databases, such as the National Crime Information Center. With the tool, officers can also send and receive information from other officers or the computer-aided dispatch system.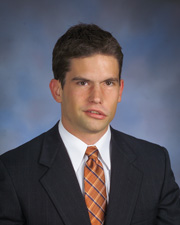 Photo: Chris Andrews is a CDW-G mobile wireless specialist who works with state and local customers. He sees how agencies are buying smartphones and other wireless products for their business needs.
The mobile solutions will save officers time and alleviate the hassle of calling a secretary or dispatcher to run information during an emergency, said Maj. Samuel Thomas of the department.
"Basically we're going to use it for connecting with our databases and doing car lookups, driver's license lookups [and] lookups into our records-management system. So if the detectives are in a crime scene and someone says, 'I think John Doe committed the crime,' the detectives will have the opportunity to see [if] we have John Doe in the database right there at the crime scene," he said.
The smartphone-enabled software benefits officers who want data about speeders or drunk drivers, and cops who want to notify fellow officers about suspects fleeing scenes. Crime-scene investigators needing information about particular locations also reap the advantages of smartphones.
"Today's technology is information at your fingertips, and without a doubt, we felt we needed that," Thomas said.
The police department received $48,000 in seed money from the U.S. Department of Homeland Security to pay for 120 PocketCop software licenses in 2008. The department plans to start using the software and BlackBerrys by April 2009. Hawaii County had already purchased another law enforcement solution from BIO-key called MobileCop in 2007 for mobile data
terminals in squad cars, but wanted additional software for handhelds. Now that the department also has PocketCop, officers have two types of mobile endpoints - laptops and smartphones - to access databases and communicate with one another. The laptops are used by officers in patrol vehicles, but for lieutenants and detectives on the street or investigating crime scenes, the PocketCop technology is a smaller, more convenient solution.
Doc Options
The University of Louisville in Kentucky uses smartphones to help provide students with quality education.
In fall 2008, the university's School of Medicine began offering medical students the option to purchase discounted Sprint Windows Mobile smartphones as learning tools. The school's reasoning is simple: Since many doctors use smartphones in hospitals to access medical software and research on the Web, doctors-in-training should be able to use the device in their studies.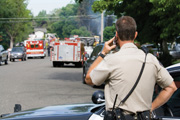 Students can choose from the Palm Treo 800w, HTC Touch Diamond or HTC Touch Pro. Students use these devices to access drug reference databases and medical applications, like the Epocrates software. The university's academic technology task force, comprising students, faculty and administrators, chose Sprint after conducting surveys and focus groups to assess students' needs. In the past, the university bought simpler Palm devices and then migrated to more sophisticated pocket PCs for medical students, first from the Dell Axim family and then from Hewlett-Packard's iPAQ series. The iPAQs are still in use.
Kent Gardner, technology coordinator for the School of Medicine, said the university began buying wireless technology for medical students around 2002, beginning with PDAs before migrating to pocket PCs. But 2008 was the first year that smartphones entered the picture. The new devices eliminate the need for students to carry PDAs and phones.
"Students have been very involved in this initiative from the get-go," said Ruth Greenberg, associate dean of medical education at the University of Louisville. "In fact, we first started investigating buying PDAs for the students primarily at the request of a group of students who wanted us to help them get a good deal on the PDAs. At that time, Kent was not involved yet, and quite honestly, I didn't know what a PDA was six years ago."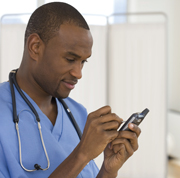 The School of Medicine's PDA initiative began with the support of then-dean Dr. Joel Kaplan. Back then, the university felt the need to purchase PDAs because doctors used them in hospitals, but as physicians moved to smartphones, the university followed. If most practicing doctors don't use a PDA in one hand and a cell phone in the other, the university feels that students shouldn't have to either.
Communication on the Go
Nearly 1,800 miles away in Tempe, Ariz., many employees of the Salt River Project, a public power utility agency, use government-issued BlackBerrys for voice and e-mail functionality while in the field or during odd hours.
"We get change in the weather from dry heats [or] monsoonish humidity, and we get a lot of thunderstorms in the afternoon, a lot of microbursts that knock a lot of poles down," said Jeff Lane, a media relations representative for the agency. The handhelds make it easier for him to communicate with reporters. "We're able to get up-to-the-minute information on outages that we might not be able to get to if we weren't in the office after hours."
The BlackBerrys come in handy when Lane or his colleagues are on call or not in the office. The devices have improved their ability to send information to reporters from the Salt River Project's dispatch centers. Lane said the agency's media staff must communicate
with five TV stations, three radio stations and three newspapers at any given time.
Employees in other departments use the mobile e-mailing capabilities to notify personnel when tense situations. Jeff Packer is the manager of the utility's Distribution Operations Center, the department responsible for restoring power when outages happen. When storms impact the electrical system or if a worker is injured, personnel can e-mail notifications through their BlackBerrys.
"The main advantage is e-mail capability. You don't have to get to a laptop and log on if you're out and about," Packer said.
According to Chris Campbell, manager of Communications Engineering, the Salt River Project uses 800 to 1,000 BlackBerrys in its 5,000-person work force, and about 30 people in his department use them. But at times, the devices' effectiveness is hindered by limited coverage in rural or mountainous areas. In these cases, personnel must rely on radio communication.
"We have a lot of other communications infrastructure that's in place to deal with the mobility of our work force or coordination of various activities. Most of our field crews use trunk radio and VHF/UHF radio and communicate with our operations center," Campbell said.
These alternate forms of communication provide a level of reliability that smartphones don't. The handheld devices' tiny screens aren't the best for panning over and zooming in on maps and electrical schematics. For these reasons, Campbell said smartphones aren't prominent in core operations on the power and engineering side.
Mobile Lockdown
Along with their powerful mobile capabilities, smartphones create an extra layer of technology to secure.
"We're really seeing more of the security question come up at the forefront of a conversation," Mulloy said.
"You have to be cognizant of the fact that these people have some very sensitive data - a police officer with a smartphone or maybe a clerk who has some county records, things of that nature," Andrews said. "There is some very sensitive data being transported around on mobile devices now."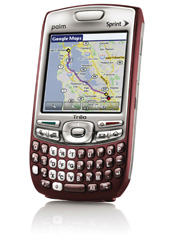 Security has been on the collective mind of professional mobile consumers for a while. In April 2006, FierceMarkets, a business-to-business media company, released a wireless security survey that was conducted in partnership with Bluefire Security Technologies. According to the survey, half of the 1,500 respondents said attacks on the corporate network were their primary concern.
In the University of Louisville's case, the school doesn't worry about managing or securing smartphones because students purchase them.
"The complete ownership of the phone and the plan is in the students' hands," Gardner said. Consequently these students have to worry about their own security. "There will not be any university data, per se, on those phones."
Students can access university and hospital networks with the devices, but in those cases, the university and hospitals rely on their network security technology and protocols to safeguard their data the same way they would if students were accessing it from PCs. However, according to Brenda Gombosky, director of Information Technology and Enterprise Security for the university, students can opt in to a program to use the same full-disk encryption technology for free on their smartphones that faculty and staff use for theirs.
Hawaii County relies on a third party to provide a hosted security solution and middleware for officers' BlackBerrys in order to safeguard law enforcement and citizen data.
"Our queries come in through middleware first, and of course, through the firewall, and the work gets done and then when it comes back out to us, it comes via the middleware again," Thomas said.
When securing mobile devices, it's important to identify what data they house and what functions people are utilizing. At the Salt River Project, users must log on to the agency's network to use e-mail, but if they just want to make and receive calls, no log in activity is necessary. Mulloy and Andrews recommend that governments track smartphones with asset tags to locate them in case they're misplaced.
"If you have Social Security numbers, bank account numbers, things of that nature, flowing through a device, then you absolutely have to take a look at the highest levels of security for that," Andrews said. Many mobile e-mail platforms let administrators erase sensitive information from lost or stolen devices remotely when they connect to a wireless network.