Your Navigator membership provides immediate access to actionable market intelligence.
Bids/RFPs
States and localities spend $97 billion on technology annually. Navigator provides in-depth, timely access to the hundreds of technology-specific RFPs, bids and awards issued every day in the following jurisdictions:
50 state governments
Cities with populations over 18,000
Counties with populations over 43,000
K-12 school districts with student enrollment greater than 5,000
Special districts with budgets greater than $33 million
Public universities, private universities and community colleges with enrollment greater than 2,500
Recently Posted RFPs
Developing Opportunities
Companies typically have an average of only 21 days to respond to opportunities. Our team of market experts posts developing opportunities daily, so you can stay well ahead of the market and take action immediately.
Jurisdictional Profiles
We give you detailed info on the procurement processes of the largest state and local governments as well as their jurisdictional IT strategy profiles of key purchasing influencers, capital improvement plans and more.
Intelligence Alerts
Receive customized intelligence feeds directly to your inbox to ensure you never miss an opportunity. Data can be tailored to a specific sales territory or technology and pushed directly to your salespeople — saving your team countless hours of searching.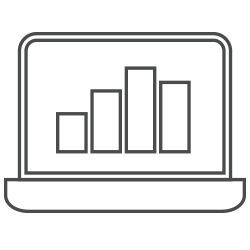 Systems Watch
Drill down on the largest IT systems in state government. Each state procures and maintains large and complex IT systems that cover ERP, human and social services, and tax. These systems result in lengthy procurements, high price tags and the presence of systems integrators. Our tool tracks deep detail on the following systems:
Medicaid Management Information System (MMIS)
Enterprise Resource Planning (ERP)
Unemployment Insurance
Child Support
Integrated Eligibility Systems (IES)
Department of Motor Vehicles (DMV)
Statewide Longitudinal Data Systems / Statewide Education Data Systems
Term Contracts & Master Purchasing Agreements
A high percentage of state and local IT purchasing is done through statewide term contracts and master purchasing agreements. Navigator tracks these vital purchasing vehicles and key elements like contract expiration dates and participating vendors so you can keep ahead of competitors, emerging deals and partnership opportunities.
e-Rate
Navigator tracks nearly $4 billion in e-Rate funds expected to be awarded to schools and libraries for networking and connectivity each year. It also includes a searchable database of all E-rate requests for service.