Green Initiatives: Offshore Wind Farms Increase Renewable Energy
Ocean wind farms give alternative energy.    
For decades, wind farms have inspired and frustrated engineers devising reliable sources of renewable energy. Traditional, land-based farms can't generate the horsepower to do anything other than serve as supplemental energy sources. This image shows an offshore wind farm in Denmark. The generally constant surface of the ocean means wind blows much stronger than it does over terrain. In several Eastern Seaboard states, offshore wind farms like this are in various stages of development.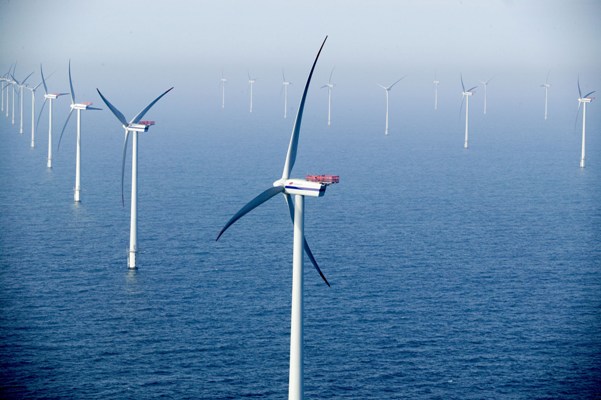 Photo courtesy of Sandia.gov