Photo: Google Search Appliance hardware
Google Inc. announced today the launch of the latest generation of the Google Search Appliance, an all-in-one enterprise search solution that can index up to 10 million documents in a single device. This iteration of the Google Search Appliance bests its predecessor's document capacity by 7 million.
As enterprise content continues to be created, more repositories are put online to manage the torrent of data. Typically this means organizations must build ever more elaborate infrastructure. In some cases, enterprise content management can result in the construction of something like a dedicated data center. For the end-user within an organization, simply searching for a specific document can become a headache.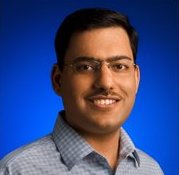 Photo: Nitin Mangtani, Google's lead product manager of enterprise search
"We are now able to scale our single-node appliances to 10 million documents," said Nitin Mangtani, lead product manager of Enterprise Search at Google. "The old boxes ... could go to 3 million. Now we have come out with brand new hardware and software architecture allowing us to scale to 10 million documents in one single box." Mangtani added that Google is offering clustered solutions capable of managing up to 30 million documents or more.
View Full Story