K-12 already understands the power of the virtualized server. Here's what you need to understand.
How digital transformation is supporting K-12 and Higher Education during a period of change.
With today's ever-evolving security threats, you need relentless protection across your entire IT ecosystem—from devices to the data center, even the cloud.
What's Next in Education
Education institutions have accelerated technology adoption to adapt to the rapid and unexpected shift to remote and hybrid learning. Having an IT infrastructure that enables agile and secure digital environment for learners and staff is essential for ensuring education continuity, no matter what comes next.
K-12 institutions are increasingly a target for ransomware attacks, exposing student and faculty data and halting infrastructure from days to weeks.
While modernization is a constant in any technology environment, the demand for modernization in education has accelerated with increasing needs for security, performance, and anytime, anywhere content delivery.
Guidance from two education technology experts on surviving and thriving this year while improving your IT operations and effectiveness and promoting better outcomes for your students, no matter where they're doing their learning.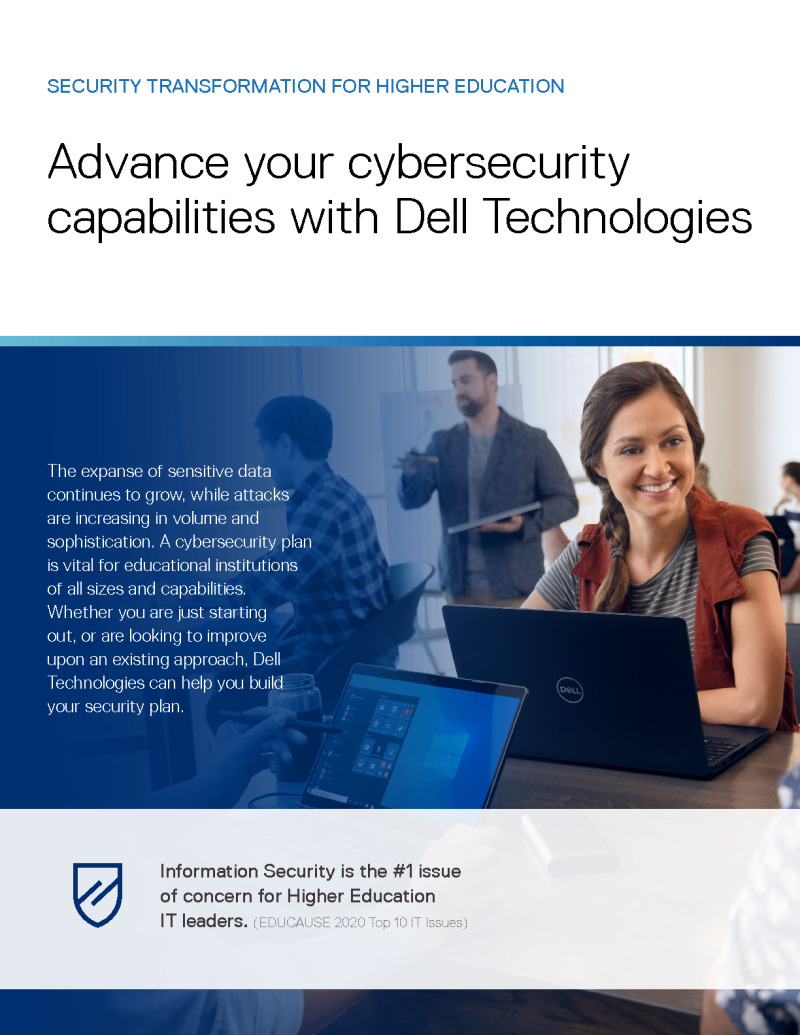 The expanse of sensitive data continues to grow, while attacks are increasing in volume and sophistication. A cybersecurity plan is vital for educational institutions of all sizes and capabilities.
For students, faculty and staff, the campus—or the virtual campus—is central to life, work and study. Improving the day-to-day technology experience should result in increased productivity for every member of the academic community.
Today, remote learning has made cloud a necessity to deliver the types of solutions and services that facilitate seamless virtual interactivity between instructors and students.