Researchers Develop Contact Lenses with Integrated Circuitry
Worn like traditional contact lenses, the technology may lead to personal displays.
Engineers at the University of Washington have developed contact lenses with integrated circuitry. The lenses have the same properties as traditional contacts and were worn by lab rabbits for 20-minute stretches without displaying ill effects. A possible use for such lenses might be personal displays. Drivers could see vehicle information or wearers could access their own private video display and surf the Web or watch movies. The circuitry is made of metal strands less than 10 nanometers wide -- thinner than a hair strand. Engineers are also working on integrating LEDs into the bionic lenses to enhance the lenses' display capabilities.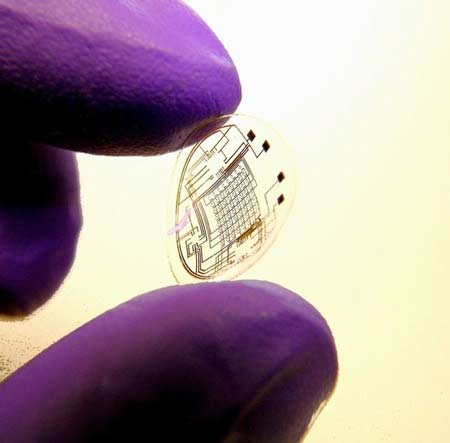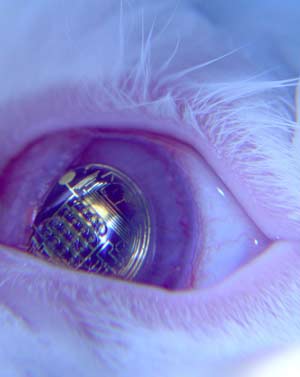 Photos courtesy of Babak Parviz, University of Washington - National Science Foundation.