Photo: Dave McClure, associate administrator, U.S. General Services Administration Office of Citizen Services and Communications
---
Pitched as a virtual field of dreams that would help make data-storage issues and server problems disappear, the federal government's cloud IT services platform, a year in the making, will be delayed for at least another three months.
It's no small irony that a cloud IT project predicted on making federal, state and local government agencies more efficient still hasn't gotten off the ground. But in the past year, as the cloud computing market expanded, the General Services Administration (GSA) in February canceled its cloud computing request for quotation (RFQ) and started over.
The GSA plans to issue a new RFQ later in 2010 with stricter security measures, more offerings from vendors and a better overall idea of what CIOs want with a cloud. Until then, at Apps.gov, under the cloud IT services category, you won't be able to click past a page with "Cloud storage," "Virtual machines" and "Web hosting" tabs. Coming Soon, they say.
"Eleven months ago, cloud was a term that was being thrown around lightly to mean different things," said Dave McClure, associate administrator for GSA's Office of Citizen Services and Communications. "There's a better understanding of the different options now."
The cancellation comes nearly a year after GSA invited vendors to propose cloud infrastructure services. But it only took a few months before the original RFQ became outdated. Moving forward, McClure said, the agency aims to engage industry groups and assemble a team to find out from CIOs in the field what works and what doesn't when it comes to cloud IT services - a good call considering several state and local governments have been busy pursuing their own cloud computing dreams.
In Utah, for instance, the Department of Technology Services (DTS) already offers cloud services to cities at prices that are competitive to commercial companies. On the other side of the country, Loudoun County, Va., uses cloud-based services to stream video and audio of board meetings over the Internet, manage the budget system and track job applicants, said Eugene D. Troxell, Loudoun County's IT director.
While the delay of such a promising cloud IT platform might be disappointing, it gives GSA extra time to develop a more comprehensive game plan, according to Olga Grkavac, executive vice president of the Public Sector Group at TechAmerica.
"No one wants a failed procurement," Grkavac said. "If GSA had concerns, it is better that they address them now, and we're hoping that with additional input, the next RFQ will be successful and go to award."
'One-Stop Source'
No two governments look exactly alike. Throughout the public sector, budgets and demands vary, which affects how departments operate on federal, state and local levels. But one common thread comes from the fact that IT problems can hinder productivity. By consolidating services, the cloud cuts costs and streamlines the procurement process, allowing clients to purchase outsourced software, servers, network equipment and data center space.
In September 2009, U.S. CIO Vivek Kundra launched Apps.gov, an online procurement vehicle featuring federally certified software. In a blog posted to the White House Web site, Kundra called Apps.gov a "one-stop source for cloud services -- an innovation that not only can change how IT operates, but also save taxpayer dollars in the process." On the site, Cloud IT Services is one of four broad categories, but it's the only one yet to go live.
"Historically the friction that slows down development is around the end process, the time to complete the procurement and ensure security is correct," said the GSA's CIO
Casey Coleman at the Gov 2.0 Summit in Washington, D.C., in 2009. "If we can take some of the friction out [of using cloud computing] and focus on mission, we won't be consumed by the management process."
In the GSA's case, the cloud IT services delay wasn't necessarily a matter of management problems, but a matter of timing. The cloud environment simply evolved at a pace that left the RFQ in the dust. But in the big picture, officials said the delay might not have been such a bad thing.
Back to the Drawing Board
At Apps.gov, under the Cloud IT Services tab, the preface reads like an advertisement:
"You've got servers, storage, development, testing, and production teams -- and on it goes. Need a better solution to reduce cost and implement projects faster? Try GSA's Cloud IT Services where you get storage, webhosting, and virtual machines -- all hosted in the cloud!"
But as it stands, it's more like a model house that looks good on the outside, but isn't open to the public. GSA chose to reconstruct its cloud IT services initiative by first adding more security support.
In the original RFQ, vendor products had to meet Federal Information Security Management Act certification and accreditation standards for low-risk systems. But the agency will raise those standards to a moderate level, McClure said, which would expand vendor offerings and allow the public sector to feel better about releasing sensitive data.
"By offering that additional level of security," McClure said, "it will actually open up business for infrastructure a bit."
In revising the RFQ, the GSA also has the opportunity to address previous questions such as how to handle internal providers of cloud infrastructure services, according to Andrea Di Maio, a Gartner Inc. consultant and blogger.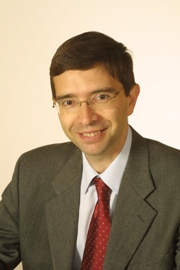 Photo: Gartner consultant Andrea Di Maio
"I do wonder whether the new RFQ will be designed to accommodate also some of the IaaS internal providers (such as NASA or DISA), and whether these agencies will be responding," he wrote in his blog. "It is about time that the GSA tackles more explicitly the issue of internal vs. external service providers."
According to GSA officials, cloud IT internal providers such as NASA, DISA and the National Business Center (NBC) cannot compete or bid under the RFQ, but GSA does plan to provide access to their cloud services. Overall, McClure said, GSA wants to preserve the bulk of the original RFQ with a few crucial tweaks based on responses from customers at all levels of government.
Do-It-Yourself Clouds
But some state and local governments would rather set up their own cloud services than wait around for a cloud infrastructure solution from the feds.
Michigan, for instance, plans to break ground on a massive data center this fall to provide cloud computing services to the public sector. In April 2009, Georgia privatized its IT infrastructure services with IBM. According to Michael Clark, communications director for the Georgia Technology Authority, the state has been following the cloud computing movement at the federal level to keep up with trends, but IT officials have "no immediate plans to try and take advantage of any federal contracts."
On Jan. 20, 2010, Colorado's Statewide Internet Portal Authority (SIPA), a quasi-government agency, issued an RFP seeking a software-as-a-service solution for Web-based e-mail and office productivity applications. The agency received 10 proposals in February and hopes to have a contract finalized and awarded in spring 2010.
Working on much smaller scales, state and local governments can float cloud projects faster than the federal government, and keeping the cloud in-house allows IT teams to address location-specific needs, said John D. Conley, SIPA's executive director. Plus, proximity plays a significant role.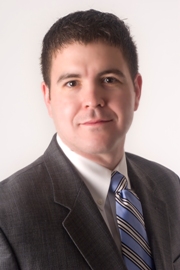 Photo: John D. Conley, Executive Director, Colorado Statewide Internet Portal Authority
"Our elected officials and public employees don't have the same access to someone in D.C. that they have to someone in Colorado," Conley said. "No one's going to drive 3,000 miles for a loaf of bread for something that you can pick up down the block."