Photo: Steve Emanuel, CIO, Montgomery County, Md. Photo by Cade Martin
When it comes to leadership, there's nothing like a humble beginning. Take the example of Teri Takai, California's CIO and one of the country's leading IT executives in government. Just about everybody agrees that Takai has burnished the CIO's role as a leader in the public sector. Yet at the start of her career, she was a duck out of water when it came to leadership.
"I was awful," she said, recalling her start as an IT manager at the age of 28. "I had no background or experience in managing people." Worse, Takai began as a manager in a foreign country where the cultural chasm was deep. "I was a short Japanese-American telling them how to do IT. How was that going to work?"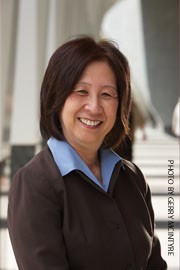 Photo: Teri Takai, California CIO. Photo by Gerry McIntyre

In fact, it ended up working very well. Takai's exposure to different cultures while working internationally for Ford Motor Co. taught her valuable lessons in communications, perceptions and leadership. "Being exposed to different settings makes you think about leadership," said Takai. "It makes you consciously think about it."
Not every public CIO has the sort of varied background that Takai has used to her benefit. But leaders are made, not born. They have mentors, they listen and ask questions, and ultimately take risks that nonleaders wouldn't pull the trigger on. Consider federal CIO Vivek Kundra. Like Takai, he has an international background and private-sector experience, and is willing to take risks in order to innovate. Despite Kundra's short tenure serving as the District of Columbia's chief technology officer and his relatively young age, his impact in two years there caught the eye of the incoming Obama administration. As a result, Kundra took on one of the most prominent leadership roles in the CIO community.
From Obscurity to Overdrive
It wasn't long ago that many in the IT community joked that the acronym "CIO" stood for "career is over." CIOs were technologists who were expected to keep the proverbial lights running. They were supposed to be good at engineering IT and were expected to competently manage people -- mostly other techies who were doing tech work. That was about it. Meanwhile, job pressures and lack of visibility added up to short-term assignments that averaged barely 24 months in duration, according to some studies.
However, this decade marked a new era in the CIO's role. First came the "change agent" persona and its expectation that the CIO would help the organization adapt as technology sped up the exchange of more information, integrated disjointed work processes and digitized services. The result has been more emphasis on the CIO as a leader rather than a manager and tech person.
Marianne Broadbent and Ellen Kitzis detail how CIOs are shifting toward more effective leadership in their book, The New CIO Leader: Setting the Agenda and Delivering Results. They point to several factors driving this trend, including the "growing dependence of all organizations on technology." This has given rise to the CIO as a "chief integration officer and chief influencing officer, or in the words of one CIO, from 'career in obscurity' to 'career in overdrive.'"
Along with their change agent role, the new public CIOs increasingly report to the CEO, which includes mayors, county executives and governors -- and at the very top, the president and his Cabinet. According to Broadbent and Kitzis, new CIO leaders who have a seat at the CEO's table will identify where opportunities exist for their specific enterprise to move to the next performance level. For that to happen, however, CIOs must be willing to take a lead role as an enterprise executive and coach their business colleagues about the potential business uses of particular technologies.
This trend is playing out in the public sector, according to Bruce Dearstyne, an expert on CIO leadership in government and an adjunct lecturer (formerly professor of information management) at the University of Maryland. "A lot of CIOs are being called on, either directly or indirectly, to help government reinvent itself," he said. "Government's chief executives sense there's more potential to be had, right now, out of good information management."
Finding Leaders During Fiscal Darkness
Driving the desire to reinvent government is the enormous pressure brought on by the severe economic recession. While some governments are fighting for survival and hoping they can weather the storm by making deep cuts, others are taking a more balanced approach and trying to change the downturn into an opportunity. Some CIOs see this as a moment for new leadership.
"The fiscal depression has launched a lot of people in that direction, about how they can really use innovation and technology," said Steve Emanuel, CIO of Montgomery County, Md. A relative newcomer to the public sector, Emanuel spent years working as a CIO in what he described as the "regulated environments" of utilities and insurance, and went on to run IT for Amtrak, the quasi-governmental rail service. He moved to Montgomery County in 2007.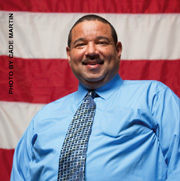 He sees the public sector's fiscal problems as not just more scrutiny on how tax dollars are spent, but as a time to innovate -- especially in terms of working more closely with agencies and helping them identify opportunities for success. "Montgomery has a very hybrid model for IT [organization]. We're not completely federated, consolidated or decentralized, so it's a bit of a challenge for me to go out and work with the individual departments. But my success is tied to their success," he said.
For Emanuel, that means working harder to find best practices -- whether they exist in the public or private sector -- while questioning or upturning old practices, especially those that reinforce information silos. It also means taking time to understand the role of his business counterparts. "This goes to my leadership methodology: I'm anxious to understand what my peers [in Montgomery County] are doing, and asking them to 'help me help them' to use technology to make their business successful," he said.
New technologies are also changing the public sector and will impact the CIO's role as a leader, according to Norm Jacknis, director of Cisco's public-sector Internet Business Solutions Group and former CIO of Westchester County, N.Y. He foresees the Web 2.0 and social networking phenomena opening up government in ways that never before have been possible. Cloud computing also will change how government uses digital infrastructure and deploys applications, as well as how CIOs play their role as government's lead technologist.
"Cloud computing is going to relieve government CIOs somewhat of their day-to-day concerns for IT operations," he said. This will push forward a trend that changes the role of the public CIO into something that's much more public facing." In fact, Jacknis believes CIOs need to be more like politicians in presenting a public persona that mirrors their greater understanding of the business of government.
He cited Aneesh Chopra, the nation's first federal chief technology officer, as well as Phil Bertolini and David Molchany, who are both CIOs and deputy county executives from Oakland County, Mich., and Fairfax County, Va., respectively. Jacknis believes they're fitting examples of CIOs who have become public-facing leaders. They and others like them bring credibility to the job; it's a quality that Broadbent and Kitzis call the "coin of the realm for working at senior levels in any enterprise."
According to the authors, that credibility comes from one place: the ability to deliver results that the public sector cares about. A quick look at the records of Chopra, Molchany, Bertolini, Takai, Jacknis and others backs up this credibility theory. CIO leaders also have core elements -- vision, communication and relationship-building skills -- that elevate their status as leaders, according to Broadbent and Kitzis. When combined with the credibility they have earned, they start to influence the organization in new ways.
This is important because CIOs, whether in the public or private sector, don't have "formal organizational power with their executive peers," according to the authors. By carefully wielding their influence, however, CIOs can better deal with the uncertainty and resistance they inevitably create through the use of technology and as their role as messengers of change.
Collaborating With Five Bosses
Within the public sector, communication skills and relationship building are particularly important elements in a CIO's arsenal. Many of today's public CIOs are crossing over from the private sector into the government space and find they have a broader range of stakeholders to deal with. In particular, newly minted public CIOs have found that collaboration plays a far more important role than it does in the private sector.
Takai admitted that she quickly had to learn how to be more collaborative after she started working in government. "It took me a while to understand that I had five bosses -- all of whom were equally important," she said. They include the governor, the state legislature, other Cabinet members, a peer group of agency CIOs and the media. Working across that diverse group of stakeholders required a more nuanced approach to collaboration.
Emanuel found himself in the same boat, having to juggle a larger group of stakeholders -- some with different agendas -- and having to learn how to manage himself in the public eye. "Perception is everything in government," he said. "I'm in the public view. Decisions I make and statements I say need to be well grounded, justified and completely ethical."
Perhaps the biggest lesson that CIOs must learn in order to lead within the public sector is the role that politics plays in their job. Public CIOs who ignore politics do so at their own peril. "You have to be politically astute today," said Dearstyne.
Takai has reported to governors in California and Michigan and knows better than many public CIOs about the politics of being an IT executive in government. "You have to really understand how the legislature works -- what its objectives and concerns are in terms of managing the budget," she said.
Takai also emphasized that governors and legislators have to be re-elected.
"And that's not a bad thing," she said. Yes, they're going to focus on what needs to be done to improve their image in voters' minds, and normally CIOs focus on improving efficiency and cost-effectiveness of programs enabled by IT. But CIOs also must focus on those programs that the public views most often and that will make their boss look good, come Election Day, such as well designed and service-rich Web sites. "You can't do one without the other," cautioned Takai.
The question becomes how a CIO learns to become politically astute, a communicator and a relationship builder -- all while staying technologically savvy. There's no such thing as a graduate degree in public CIO leadership, although graduate programs in IT management exist. And certification programs for government CIOs are sprinkled across the country, but that's about the extent of the formal side of public CIO education, according to experts. Dearstyne said development of a formal education and body of literature around public CIO leadership has been slow because the field itself has been fluid.
Most agree it takes a fair amount of on-the-job training and experience, though CIOs who've been there say broadening your perspective can only help. Takai tells incoming CIOs at the state level to get involved with the National Association of State Chief Information Officers and to spend time talking with and learning from peers. Dearstyne said future public CIOs need to be imaginative, inventive and eclectic in their pursuits. He also recommends they find and follow the 10 best books, journals and Web sites. In similar thinking, Jacknis is a believer in reading a broad range of literature in addition to on-the-job training. For example, David Wennergren, deputy CIO of the U.S. Defense Department, runs a book club for federal CIOs and their deputies.
For several years, California -- and more recently, Texas and New York -- has held annual CIO academies in conjunction with events producer Government Technology Executive Events (a division of e.Republic, which publishes Public CIO). Originally emphasizing skills building, the CIO Academy is now refocused on leadership. Takai said the change was necessary because as the lead CIO's role has evolved into a stronger leadership position, departmental and deputy CIOs have changed from a passive role to one that reflects the head CIO.
Ultimately CIO leadership in the public sector comes down to two things. "You can teach leadership, but you have to want it as well," said Emanuel. CIOs also must love public service and recognize that it's a unique calling. "Being in public service, doing what we do, is addictive," confessed Takai. "But to have the ability to affect people on a long-term basis is addictive in a good way."