New Products from GammaTech, TomTom, IRES Technology Corp.
Notebook computer, navigation device, wearable camcorder.
Photo courtesy of GammaTech
GammaTech's Durabook D14RM notebook computer is stylishly rugged, slim and lightweight. The notebook has a Montevina Platform Intel Core 2 Duo, FSB 1066 or Intel Celeron processor. It measures 13.8x10x1.61 inches and weighs 5.5 pounds. The notebook comes standard with a 14.1-inch WXGA, 1280x800 resolution display and LED lighted keyboard. Hard drives are 160/320 GB and up, field-changeable, SATA. Memory consists of two 200-pin DDRII SODIMM sockets each for 1 GB/2 GB (8 GB maximum). The laptop is spill-, drop- and dust-resistant.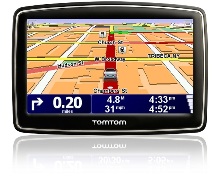 TomTom introduces the XL 335S, with 4.3-inch touchscreen and text-to-speech. The navigation device also features IQ Routes technology to determine the quickest routes using 800 billion speed measurements. Advanced Lane Guidance helps users navigate complex freeway interchanges with visual, lane-specific instructions. Map Share lets users update street names, directions and corrections made by other users. Text-to-speech reads aloud street names, traffic warnings and weather information. The device comes with the fold and go EasyPort mount, designed to fold into baggage or a shirt pocket.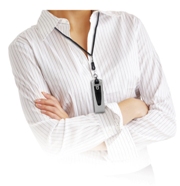 uCorder - a 3.5-inch wearable camcorder - provides hands-free video and audio recording at the touch of a button. IRES Technology Corp.'s mini digital video camcorder can record up to seven hours of VGA quality (640x480 resolution) standard AVI video and audio. It measures 3.5x1x0.5 inches and can be worn in a shirt pocket with its integrated clip, attached to a lanyard as a necklace or pinned to clothing. uCorder connects to a computer via USB without requiring proprietary software to play or save the video and audio files.