New Products from Getac, NEC Display Solutions, Hercules, GammaTech
GPS handheld, LCD display, mini webcam, notebook computer.
Getac introduces ultra-rugged GPS handheld with camera, real-time voice and data, altimeter and e-compass. The PS236 portable device features a 3 megapixel auto-focus camera, 10-hour battery life and up to 12 GB of storage. The built-in altimeter and e-compass provide latitude, longitude and altitude, and can give directional relations between the targeted subject and the user's position. It includes a Marvell PXA310 806 MHz processor, 128 MB MDDR memory, integrated Bluetooth 2.0 and WLAN b/g capability.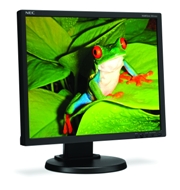 NEC Display Solutions 19-inch MultiSync EA190M standard-aspect ratio (or 5:4) display provides green features, enhanced screen performance. The four-way ergonomic stand offers 110 mm height adjust, pivot, tilt and swivel. The EA190M includes brightness at 250 cd/m², a 900:1 contrast ratio and full-motion video with 5 ms response. With a native resolution of 1280x1024, this monitor provides bright, crisp images. It consumes 50 percent less energy and contains 50 percent less mercury than traditional LCD monitors.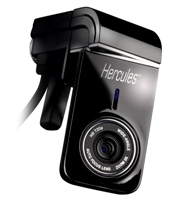 Hercules Dualpix HD720p mini webcam features ultra-mobility and high definition. The webcam provides 720p high-definition resolution with a 1 megapixel CMOS sensor (1280x800 pixels) for high image quality. The 5-megapixel Dualpix HD720p can rotate on two axes for the best angle, and has a wide-angle auto focus lens with 3x zoom, capability in low-light conditions and a built-in microphone. The webcam operates at 1280x720 pixel video resolution with up to 30 frames per second for 16:9 high-definition videos.