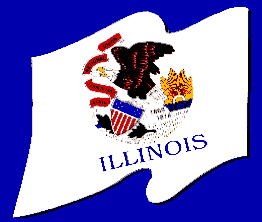 "What's the best way to become more engaged in this security buzz?"
This was just one question I was asked this past week in Illinois. Like other events that I attended over the past year, plenty of people wanted to know how to become a cyber security professional. Several project managers, programmers and even call center specialists asked me how they could "get their careers retooled" in order to move into security. I am seeing this quite a bit around the world.
Why Illinois?
I had the opportunity to travel to Springfield, Illinois, during this past week to speak at the Illinois Cyber Security Forum. This blog offers some of the highlights, random thoughts and lessons learned during the trip.
I always enjoy comparing notes with other technology and security pros from around the country. I also learn from the questions people are asking, the level of interest expressed, the specific focus areas and what's on their mind during the breaks as they urgently try to return emails and phone calls.
My biggest take-away was the similarities we are facing regarding cyber as states and local governments and all levels of education. The conversations offered some good validation for me as well as many new professional contacts and follow-up actions.
More Background:
The event was held immediately following the Illinois Digital Government Summit, and well over two hundred people attended the Cyber Forum from all over Illinois and some surrounding states. I was invited to the event by Rafael Diaz, the Chief Information Security Officer for the State of Illinois. I've know Rafael for several years now, and he is a respected colleague who is doing excellent work in a very complex government environment.
We can learn quite a bit from agendas. Notice the topics covered at the Illinois Digital Summit, the Illinois Cyber Forum as well as the upcoming Michigan Digital Summit:
The topics covered at the Illinois Digital Summit included
BYOD
Managed Services - Benefits and Challenges
Application Modernization and Rationalization
Health IT Today
Business Intelligence - Making Sense of Data
Mobile Device Management
The CEO and CIO
Cool Mobile Apps
Future of Broadband in Illinois
Big Data
The topics covered at the Illinois Cyber Security Forum included:
Evolving Cyber Threat Landscape
BYOD
Security in the Cloud
Mobile Workforce
Big Data and Its Impact
Exposing Online Information
Topics to be covered at Upcoming Michigan Digital Summit in early October 2012:
BYOD - Opportunity and Peril
Big Data - Learning to Leverage It
Continuity of Operations and the Cloud
Public Safety Technology
The Global Threat Environment
Citizen Engagement
Virtual Desktop - Does It Save Money?
A New World of Business Analytics
As you go through these lists, you see some definite trends emerging around BYOD, Big Data, cross-boundry sharing and various aspects of the serious security threat we face. Securing mobile and "The Cloud" are very hot right now.
In Michigan, we decided to not have a cyber summit in 2012, since we are sponsoring a Michigan Cyber Breakfast Series all over the state. You can view some of those videos here. We will be having a Michigan Cyber Summit in the fall of 2013.
The speakers in Illinois came from both the public and private sectors. I was very impressed with the excellent content at the event, and I noticed that more and more speakers are telling personal stories. I think this is a welcome development to help the audience relate to the complex topics related to cybersecurity.
Top messages:
- BYOD + very mobile are hot
- Big push on securing apps
- The cyber threat is growing
- More students are getting into cyber security
- Business area leaders (as opposed to the technology leaders) are seeing the security need, but are asking specific questions related to their role(s)
- Many questions regarding relevant cyber-awareness training that helps reduce risk
- I was a bit surprised by the lack of public questions. However, questions were flowing rapidly at the reception after the event. Many people feel more comfortable asking questions in a 1x1 situation.
Most Surprising?
During one of my conversations, I was told that most of the technology and security professionals in the City of Chicago were spending their days last week feeding children breakfast and lunch at the public schools where the teachers were on strike. Wow! I applaud the dedication and "other duties as assigned." These employees are to be thanked for their dedication. However, this situation also shows how government employees are pulled in multiple directions. They must find it difficult to get their projects completed on time and on budget.
My overall impression is that state and local governments are dealing with very similar issues around the country – even if we have different governance models. Illinois is very decentralized in their technology management, while Michigan state government is centralized with IT governance. Nevertheless, as the agendas reveal – we are all facing similar challenges with cybersecurity.
One last thing: If you get to Springfield, Illinois, don't miss the Abraham Lincoln Presidential Library & Museum. It is awesome!
Any attendees at the Illinois Cyber Forum want to share your thoughts?