Photo: Robert Dolan, government and education industry executive, IBM. Photo courtesy of Robert Dolan.
Recovery spending from the American Recovery and Reinvestment Act is well under way. The challenge for state and local CIOs will be striking the right balance between the expediency of getting new spending initiatives under way, with the assurance first that their internal systems and processes can properly live up to demands for enhanced transparency. The enormity of this requirement multiplied by the ferocity of the schedule threatens to paralyze.
But a closer look reveals that we are at the crossroads. This is the time and place where CIOs can choose the best way to move into this new era of openness. Analytics and performance management technologies -- with its inherent reporting, analysis, planning, dashboarding and strategy mapping capabilities -- offer a proven approach to driving new intelligence into stimulus spending, understanding the allocation of funds and disclosing the overall economic activity resulting from recovery efforts.
Ensuring that accountability and transparency strings do not strangle, analytics and performance management can help state and local CIOs more effectively address five key challenges of managing their recovery funds: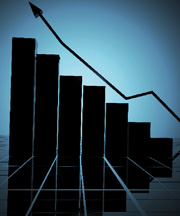 1. Ensuring Oversight and Minimizing Risk
The accountability demands of recovery spending require rigorous internal controls and oversight mechanisms. Many departments and agencies have assigned a work force to be responsible for recovery-related efforts. But oversight is only possible with a view into allocation, disbursement and spending. Managers require information at their fingertips, helping them to best avoid potential implementation risks and track funding, contracts and grants.
Uniting information from many different data sources into one view enables managers to test various scenarios, paving the way for proper risk mitigation. Real-time, automated planning and budgeting can help agencies streamline and possibly accelerate standard processes for fund management, procurement and control to meet aggressive time frames and higher transparency. In this way, smart analytic and performance management systems can help spur processes that threaten to slow the speed of spending, getting dollars into the economy while keeping a firm audit trail on all activities.
2. Choosing the Right Projects
Recovery funds are being directed at projects that spur economic activity, with a preference for projects that are "shovel-ready." But how to choose projects that create jobs and encourage growth in the longer term without a crystal ball?
Strategy maps provide an effective means to forecasting the effects of investment and prioritizing projects. Strategy maps represent how specific department-level goals and results contribute to high-level strategy. They show interdependencies among efforts within a city, state or country. For example, a goal of 5 percent economic growth within a state might depend on 10 factors, including the issuance of construction permits and the influx of tourist dollars. A close look at increased foreclosures may show us that they are causing reduced tax revenues, higher crime, falling property values and fuller human services caseloads. Such maps point to areas influencing economic growth, letting executives drill down into shovel-ready projects that will lead to economic development.
Strategy maps clarify relationships and goals -- a kind of status report and wish list rolled into one. Scenario planning, on the other hand, is the element of performance management that lets government executives look into the future by tweaking variables and predicting outcomes. "What-if" planning projects a current trend into the future and forecasts economic activity and job creation resulting from different levels of investment.
3. Managing Grants and Contracts
Contract management for stimulus spending has always been challenging to public CIOs, but with new demands such as a lower threshold for noncompete contracts and the need to track subcontractors and subgrantees, it is a new world.
State and local agencies can use analytics and performance management processes to gather and manage contract and grant information. They can follow and report on competitors, bids, amounts allocated and spent -- all related data. They can identify and reallocate critical uncosted amounts to meet the restricted timeframe for spending. As with all stimulus spending, contractors can be tracked separately from those receiving funding from the annual budget. This approach essentially safeguards accountability and transparency in this critical area during recovery funds rollout.
4. Tracking Allocations and Spending
Agencies that intend to track stimulus funds by sharing spreadsheets through e-mail will find meeting accountability requirements next to impossible. More robust analytics and performance management systems connect planning and budgeting with business intelligence capabilities such as analysis, scorecarding and reporting. Because of this, government agencies can not only track the movement of funds, they can associate the spending with interim or final program results. This link brings spending off the ledger and into the lives of taxpayers.
Using budget planning, agencies can monitor the progress of spending at a detailed or executive level and follow an audit trail to each dollar. They can track recovery spending separately from regular budget amounts. They can collect spending and results information at the project level and communicate it to higher levels of government, oversight entities and to the public dynamically through the Web.
5. Reporting on Outcomes
The public will be less interested in how much is spent and where, and more interested in the economic activity and outcomes resulting from that spending. When a municipality can report that it spent $500 million on a new light rail commuter line that created 50 jobs over five years, removed 500 cars from a.m. peak hours, made $500 million in road expansions unnecessary and reduced smog by 15 percent, stimulus will be deemed a success.
Again, analytics and performance management play a pivotal role here. Agencies can report, using the Web, their interim accomplishments, project completion rate, jobs created and final outcomes of funded projects. They can view outcomes by recovery category, by responsible person or by city, and roll them up to the federal levels to see overall impact and comparison against benchmarks. They can receive alerts on any budgetary or progress issues. For example, if a public works project has reached 50 percent completion but the managing agency has already spent 70 percent of the economic recovery funds, the system will immediately alert program managers. Real-time reporting can also help with overlapping reporting deadlines that tolerate no time lag: the minute a contract is signed at the local government level, state and federal authorities know about it.
Unprecedented Openness
Public CIOs have long faced the challenge of integrating diverse systems and applications. Acquiring additional tools to meet stimulus reporting requirements should not exacerbate the problem. Analytics and performance management systems considered should have the potential to become future standards. They should bring consistency, interoperability and simplicity to these efforts.
In fact, these systems are no longer a "nice-to-have" for state and local governments. With recovery activities as the driver, governments are quickly moving into an age of unprecedented openness. Once in place, citizens will be unwilling to return to the days of more limited transparency.
Whether recovery spending catalyzes enough economic development to dispel recession is firmly in the hands of fate. For state and local CIOs, the prime objective is delivering the technology that can provide their agencies with the insights and intelligence they will need to manage stimulus funds to the best of their abilities. Showing positive outcomes hinges on whether an analytics and performance management system  empowers agencies to spend smarter. If doing this earns the trust of taxpayers and legislators and brings societal good, this is the best possible outcome.