When it comes to the question of PCs versus Macs, the enterprise looks much more like the button-down John Hodgman than the comfortable Justin Long - the two actors in Apple's popular ad campaign. But Apple Inc. has been gaining ground. In a survey of corporate desktop operating system trends published in August 2008, Forrester Research found that since October 2006, use of Apple products among its clients had grown from 1.1 to 4.5 percent.
Among computer users at large, the Cupertino, Calif., company is doing even better. Apple claimed 9.5 percent of the U.S. personal computer market in the third quarter of 2008, according to figures released in October 2008 by Gartner. That's a 29 percent increase over 2007.
Macs Gain Ground?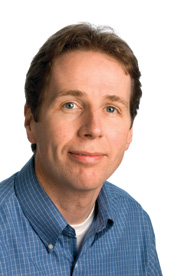 Do Apple's gains in the enterprise mean that some corporate and government CIOs have switched their loyalties?
Not necessarily. "It's actual users bringing those technologies in, rather than the IT department bringing them in," said Charles Smulders, managing vice president of Gartner's End User Client Computing Group.
A growing trend toward "consumerization" in the workplace has seen more employees asking for the IT products they prefer, or simply bringing in products they buy themselves. "That has given rise to a greater number of Apple products being part of the enterprise ecosystem," Smulders said.
                        Photo: Charles Smulders, managing vice president, Gartner
Apple doesn't pursue the enterprise market, said Rob Enderle, president and principal analyst of the Enderle Group in San Jose, Calif. He said there are several reasons, and one is that Apple doesn't want to offer the aggressive discounts that enterprise customers demand.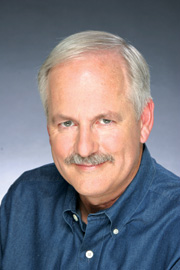 Another is that IT directors require at least six months to prepare for new products and major upgrades from vendors. "Apple doesn't give anybody a heads-up on anything," Enderle said. "The final thing is, in any large company, IT buyers expect that no matter who you are, you're going to come in and kiss their butts a little bit," he said. "Apple doesn't play that game."
The government enterprise market is especially hard to please, demanding the lowest possible prices while piling on extra requirements to comply with procurement regulations, Enderle added.
Apple would not provide a representative to be interviewed for this story.
Photo: Rob Enderle, president and principal analyst, Enderle Group
Higher IT Costs?
Many IT directors shy away from Apple because it doesn't provide sales and technical support geared to the enterprise, Smulders said. Many also object to the cost of supporting yet another operating system. "Often, the IT department doesn't have the skill sets to be able to deal with a Mac," he said. Macs might also bring additional software licensing fees - for example, running dual operating systems on a Mac to accommodate all the applications an individual needs to use.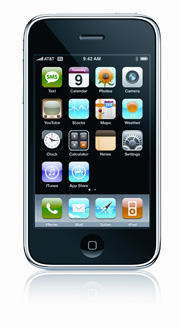 Of course, Macs aren't the only Apple products that end-users have lobbied to bring into the enterprise. "The attractiveness of the iPhone has driven it into the enterprise like no technology I have seen in recent years," Enderle said.
Gartner advises users to deploy iPhones selectively for data applications. "[In a perfect world,] it's a calendaring and e-mail type of device, but it isn't running third-party applications beyond that," Smulders said.
Ken Dulaney, vice president and distinguished analyst at Gartner, also advises caution with the iPhone. The problem is security. "Governments love the BlackBerrys because of their high security and support," he said. "They have more than 300 security policies that can be implemented. Apple has four, including the ability to wipe out the device if lost and to force the use of a complex password."
Gartner doesn't recommend using the iPhone in connection with a virtual private network, Dulaney said. "It gives unrestricted access to a device that is not as secure as a laptop." Browser-based applications on the iPhone, however, don't pose a security threat, he said.
iPhones for Democracy
Although the iPhone won't be the platform of choice when security is a concern, Washington, D.C., is deploying the product in several pilot implementations. "Most of what government does is in the public domain," said Vivek Kundra, the district's chief technology officer (CTO). Applications that use publicly available data are right for the iPhone, he added.
The district started testing iPhone applications after a local resident submitted one to the Apps for Democracy competition. Contestants were invited to create applications using data feeds from the district's Data Catalog, which offers public information on everything from juvenile arrests and transit schedules to recent road kill pickups.
Police officers, teachers and employees in the Office of the CTO (OCTO) have been experimenting with the iPhones, Kundra said. The tests come as part of OCTO's embrace of consumerization. "Rather than spending a fortune on purely enterprise technology, I've simply moved forward and said, 'Why can't we use consumer technology in the enterprise space?'" he said.
The consumerist ethos also has persuaded OCTO to make Macs available to city employees who want them. "I think the debate between Macs versus PCs is over," Kundra said, citing his city's migration to software as a service for as many applications as possible. "The Internet browser is the most powerful tool," he said. "I don't think the functionality on the desktop is the most important."
Since OCTO is responsible for IT in the district's public schools, which are big Mac users, supporting Macs elsewhere in government brings only incremental costs, Kundra said.
Let Employees Choose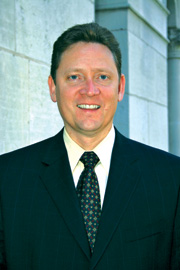 In San Antonio, consumerization also drives the purchase of Macs. To attract the next generation of employees into public service, governments must offer flexibility in the workplace, said Hugh Miller, the city's CTO and IT director. Besides offering flexible schedules and opportunities to telecommute, that also could mean offering a choice of computer hardware.
"Right now, the No.1 laptop being used in the university environment is the Apple laptop," Miller said. Many K-12 schools use Macs, and many young people see their parents using them at home, he said. Given all that, it's important to support Macs as an option for employees, he said.
Photo: Hugh Miller, CTO and director of IT, San Antonio, Texas
San Antonio has about 150 Apple desktop machines and 50 to 70 laptops. Although they represent only 3 percent of the city's end-user devices, they're just the start.
"Currently we're in a sort of proof-of-concept/pilot project," Miller said. City employees seem to like the idea. "I have executives in the city manager's office, in the legal office - all ranks of the city - who are lining up, requesting to transition to the Mac environment," he said. The effort's main goal is to accustom IT staff to supporting Macs and help them learn to integrate those machines into the IT infrastructure, he said.
While analysts say Apple doesn't support the enterprise, that's changing, according to Miller. "They invited me to their annual large sales conference [in fall 2008] to speak to their people about what the enterprise is looking for in products and how they can enhance their approach to enterprises and to executives," he said.
With Microsoft no longer supporting Windows XP, San Antonio faces much work in transitioning to Windows Vista, so it might as well consider other platforms, Miller said. "For now, to say that I would completely transition everything off Windows would be a bit suicidal, because there are a lot of things I still need to have in place," he said. But with demand for Macs as high as it is, San Antonio's IT department certainly is willing to let employees take their pick.